Organizational Assessment for CPA Firms is based on key performance indicators for the CPA firm to achieve organizational fitness. It identifies organizational culture and style in order to help people within the firm work together more effectively. Includes respondents' written comments and a business action strategy, recommendations, and next-step actions.
This on-line assessment provides an operational review of your organization. It is a 360 evaluation based on key performance indicators and is to be completed by all levels of staff and partners within the firm. A report is generated that indicates the present level of performance of the various areas within the organization and a narrative of open-ended questions and responses.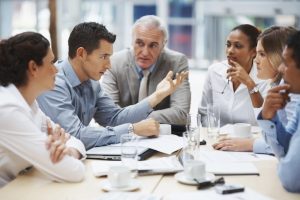 Gatto Assessments has developed CPA assessments throughout 25 years of research resulting from working directly with accounting firms. For Partners and Managers, our assessments offer the ability to identify future leaders within the firm through comprehensive evaluations that are designed to uncover the attributes and abilities of high achievers. Gatto Assessments evaluation tools provide employees, at all levels within a firm, the opportunity to identify their areas of strength as well as target areas for development. Partners often select the firm's training programs based on the results of individual or organizational assessments. Our CPA assessment series demonstrates our strong commitment to taking the guesswork out of people development.
Pricing for this assessment is based on the size of the CPA firm. Please call today for pricing information at (412) 344-2277.